Thursday, August 11, 2022 | 11:00am- 1:00pm | Amelita Mirolo Barn
Join NAWBO Columbus in person for our August Annual Meeting. Join us to celebrate our successes and impact as a chapter. Meet the 2022-23 Board of Directors, including Q&A with our incoming president, Theresa Harris. Hear from members and partners and look forward at what's to come for NAWBO Columbus. We will share chapter updates on programming, advocacy work and our Diversity Equity & Inclusion strategic plan and more!
Meet the 2022-23 NAWBO Columbus Board of Directors President, Theresa Harris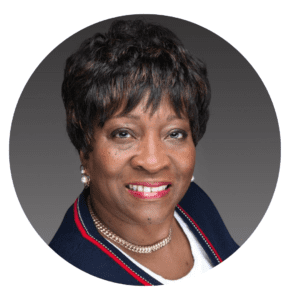 Theresa Harris, President and Founder of TMH Solutions, has more than 30 years of progressively responsible experience in Management and Information Technology. TMH Solutions, LLC is a certified women and minority owned and managed company working to collaborate with her customers and strategic partners to deliver high quality, cost effective solutions.
Prior to establishing TMH Solutions, Theresa was Application Sales Manager for Public Sector for Oracle in the States of Kentucky, Michigan, and Ohio. During her years in the IT field, she's proven to be a top performer in sales, sales management and professional services with companies such as: Blackwell Consulting Services of Ohio, LLC, Compuware, Computer Associates, Digital Equipment Corporation, Unisys and Xerox. Theresa has led these companies either through start-up, survival, turnaround and growth modes. Read more about Theresa HERE