Thursday, June 24th at 10:00 am
Join NAWBO Columbus and Bank of America for an interactive presentation on Embedding Inclusion into Every Interaction. As part of the NAWBO Columbus 2-year DE&I strategic plan we are committed to bringing opportunity's for DE&I training to our members & small business owners that may not have the resources or budget to do it on their own. Attendees will also hear from Women Business Owners about their DE&I efforts and experiences.
THE SESSION WILL COVER:
What is diversity, equity & inclusion
Why is DE&I important to BofA
How to talk D&I and Implicit/Unconscious Bias with your employees
Implicit/Unconscious Bias, how to mitigate and provide more inclusive client interactions
Creating an Inclusive workplace for your team, the how, the why and the impact
ABOUT OUR SPEAKER: MICHELLE FULLERTON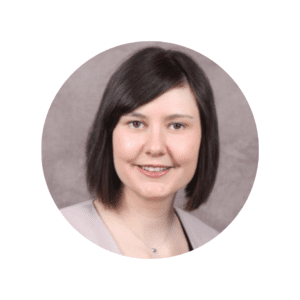 Michelle Fullerton is the Diversity and Inclusion executive for Consumer & Small Business and the HR executive for the affluent strategy at Bank of America. In her diversity and inclusion role, she is responsible for working with leadership to establishing a strategy to ensure employees throughout Consumer & Small Business reflect the customers we serve, and that we are a workplace that is inclusive of all backgrounds and experiences. That includes the development of programs and initiatives aligned to this strategy. As HR Executive for the affluent segment, she works in partnership with key constituents from HR and Consumer & Small Business to deliver a world-class employee experience from pre-hire though onboarding, career pathing, professional development, and successful performance in all affluent advisor roles.
Previous to this role, Michelle held several HR executive roles at Bank of America, including head of Leadership Development Programs for Wealth Management, and Consumer and Diversity and inclusion executive for Global Wealth and Investment Management (GWIM), Global Banking and Markets (GBAM) and head of Diversity and Inclusion for Bank of America's Europe, Middle East and Africa (EMEA) Region.
Fullerton is a member of Bank of America's Lesbian, Gay, Bi-sexual, Transgender, + (LGBT+) Executive Council and of the North Carolina Commission on Inclusion.
Fullerton joined Bank of America in 2009 from Stonewall, the UK's national lesbian, gay and bisexual charity, where she was manager of Workplace Programs. There she managed Stonewall's Workplace team and programs, and acted as a diversity consultant to key clients including investment and retail banks, law firms and large public sector organizations.
Fullerton is passionate about attracting, retaining and developing diverse talent and brings an in-depth knowledge of best in class workplace practices with particular expertise in professional services, investment banking and legal sectors. She is an experienced facilitator, consultant and researcher.
ABOUT OUR SPONSOR: BANK OF AMERICA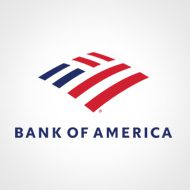 Bank of America has a longstanding commitment to advancing women's economic empowerment through its business and partnerships that connect women entrepreneurs to the mentoring, capital and tools they need to succeed.
In recognizing the critical importance that education, training and networks play in entrepreneurial success, Bank of America has partnered with the National Association of Women Business Owners (NAWBO), serving as the presenting sponsor of the annual Women's Business Conference for the last six consecutive years. Through the Tory Burch Foundation Capital Program, it has committed more than $50 million in funding to help women entrepreneurs in the U.S. grow their businesses. This year, Bank of America also announced a new joint initiative with Cornell University to launch the Bank of America Institute for Women's Entrepreneurship at Cornell, an online learning portal that will provide training and educational resources to women at all stages of entrepreneurship.
The investment in women starts from within, with strong representation of women at all levels of the organization. Bank of America been recognized as one of the leading financial institutions on the Bloomberg Gender-Equality Index, as well one of the National Association for Female Executives (NAFE) Top Companies for Executive Women.
VIRTUAL EVENT DETAILS:
We will be utilizing the WebEx platform for the workshop. An event reminder and the WebEx link will be sent the week of the workshop.