Join NAWBO Columbus and save $47 during the Fall Membership Drive! The purpose of NAWBO Columbus is to equip and empower women business owners to overcome challenges and fully realize

[…]

NEW & RENEWING MEMBERS
Welcome to our newest members and thank you to our members who have chosen to renew their membership with NAWBO.
New Members
Renewing Members  
Jeanne Gokcen, FutureCom Technologies, Inc.
Stacie C. Hoover, One Source Advisors, Inc
Catherine Lang-Cline, Portfolio Creative
Kerri Mollard, Mollard Consulting, LLC
Yasmine Robles, Robles Designs
Michele Timmons, EnvisionEdPlus
Melissa Wick, Wick Law Offices, LLC
Chelsea Zainea, Peak Financial Wellness LLC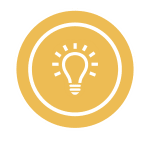 Join us in empowering all women business owners to overcome challenges, fully realize their true potential and make their mark on the world.
Become a Champion today!
Sisterhood Corporate Partner