Purpose & Pearls: August Annual Meeting
See what our partners & members are up to!
NEW & RENEWING MEMBERS
Welcome to our newest members and thank you to our members who have chosen to renew their membership with NAWBO.
New Members
Renewing Members  
Jane Grote Abell, Donatos Pizza 
Bhakti Bania, BBCO Design LLC 
Deonna Barnett, Aventi Enterprises 
Abigail David, Bridgeway Academy 
Cindi Englefield, Englefield Business Advisors, LLC 
Janet Feldkamp, Benesch Friedlander Coplan & Aronoff, LLP
Krista Guagenti, Deka Lash & Panacea Luxury Spa Boutique
Paula Haines, Freedom a la Cart 
Brigid Heid, Eastman & Smith Ltd 
Annette Hohnberger, Buji ActionCOACH 
Mikaela Hunt, Mikaela Media 
Stefanie Fox Jackson, Talent Match
Darlene Magold, Etch, LTD
Kimberly Lee Minor, Bumbershoot, LLC 
Shaune Skinner, ASC Group, Inc.
Sara Smucker, Sara Smucker Agency – American Family Insurance 
Judith A. Vazquez, JPM COMMUNICATIONS, INC
Matina Zenios, Artina Promotional Products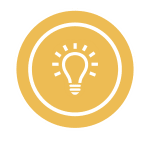 Join us in empowering all women business owners to overcome challenges, fully realize their true potential and make their mark on the world.
Become a Champion today!
Public Policy Champions