Purpose & Pearls: August Annual Meeting
DON'T MISS NAWBO MEMBER NEWS & RESOURCES

NEW & RENEWING MEMBERS
Welcome to our newest members and thank you to our members who have chosen to renew their membership with NAWBO.
New Members
Renewing Members  
Yvonne Cherell, Freeman Focus Management, Inc.
Christine Dilley, MAD Scientist Associates, LLC & Scioto Gardens Nursery 
Stefanie Fox Jackson, Talent Match
Jeanne Gokcen, FutureCom Technologies, Inc.
Pam Georgiana
Mikaela Hunt, Mikaela Media 
Caitlin McTigue, Club Pilates Columbus OH 
Donna Musilli, DM360
Erin Nealy, Bridgeway Academy 
Karen Niehaus, Niehaus Insurance Services Ltd 
Sarah Perez, Perez & Morris LLC 
Christina Renzelli, Renzelli Coaching & Consulting, LLC 
Brenda Strand, Cultivate Advisors
Dana Vogelmeier, Vogelmeier Consulting, LLC 
Elizabeth Zuercher, The Zuercher Law Firm, LLC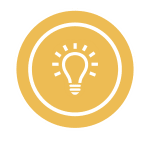 Join us in empowering all women business owners to overcome challenges, fully realize their true potential and make their mark on the world.
Become a Champion today!