October 20th | 12-1pm |Virtual and November 11th | 10-11am |Virtual
Join NAWBO Columbus and Deonna Barnett, Managing Consultant, Aventi Enterprises for an introduction to the State of Ohio's Women Business Enterprise (WBE) certification training.
Through certification, women-owned businesses gain access to resources and contract opportunities to grow and/or sustain their business. Becoming certified increases the credibility of your business and prepares you to become competitive in the marketplace.
Meet the Speaker: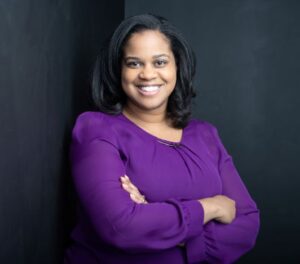 Deonna Barnett, Managing Consultant, Aventi Enterprises is a small business strategist and consultant with expertise in business planning, financial management, operations management, event planning and marketing strategy development. She has trained over 800 local entrepreneurs helping raise over $500,000 in micro financing. She's a graduate of The Ohio State University with experience in both the for-profit and non-profit sectors as a former non-profit executive.
About the WBE:
The State of Ohio's Women Business Enterprise (WBE) program is designed to assist women-owned businesses in obtaining contracts for goods and services, construction, architecture, engineering, information technology, and professional services. The WBE program does not apply a procurement goal or set-aside target for state government contracts. The State of Ohio developed the program because it recognized the need to encourage, nurture and support the growth of women businesses to foster their development and increase the number of qualified competitors in the marketplace. For more info go to: https://das.ohio.gov/Divisions/Equal-Opportunity/Business-Certification/women-business-enterprise-WBE-program
Member Registration- Free
Guest Registration- $15
REGISTER  FOR THE OCTOBER 20th TRAINING HERE
REGISTER  FOR THE NOVEMBER 11th TRAINING HERE