Thursday, March 04, 2021, 11:30 AM – 1:00 PM
Join NAWBO Columbus and Claire Coder, founder and CEO of Aunt Flow for our March Monthly Meeting. Claire will share the Behind the Scenes of building a company from $0 – $10mm (This is the scary stuff that isn't posted on Linkedin)! Claire shares her story openly and definitely doesn't pretend that it is easy!
STAY & CONNECT
Registrants will have the option to stay after the meeting to connect and network. Join NAWBO members and Business Champions for facilitated discussion and connection after the meeting from 12:30-1:00pm utilizing Zoom breakout rooms.
To register click HERE
For a complete list of upcoming events check out our Event Calendar at https://nawbocbus.org/calendar-of-events/
ABOUT OUR SPEAKER: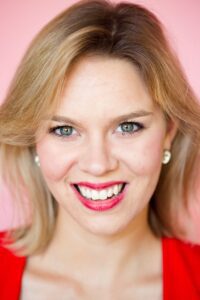 Claire Coder is the founder and CEO of Aunt Flow. On a mission to ensure everyone has access to menstrual products, Aunt Flow stocks hundreds of companies across the world with their 100% organic cotton tampons and pads.
Coder launched her first company at age 16, designed a bag for Vera Bradley that sold out in 24 hours, and has her own line of GIFs. The 22-year-old founder has received the honors of Forbes 30U30 and the Thiel Fellowship.
You may have seen her in TeenVogue, Forbes, and on TLC's Girl Starter Season 1. When she is not jamming out to Macklemore, she is pretending like she knows how to run Google ads.
According to Claire her expertise is in Creating period puns, channeling Beyonce, getting businesses press, developing brands, and making people comfortable when talking about menstruation.
Thank you to our Meeting Sponsor!