The National Association of Women Business Owners (NAWBO), Columbus, is proud to announce the 2022 Visionary Award Honorees. The following women will be recognized on Wednesday, May 11, 2022 during the 2022 NAWBO Columbus Visionary Awards at Creekside Conference & Event Center.
2022 Visionary Award Honorees are:
SHARON DELAY, GO-HR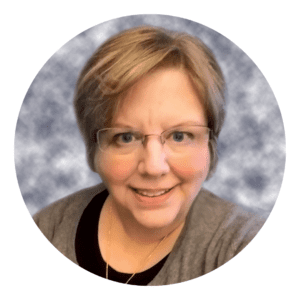 Sharon DeLay, MBA, SPHR, SHRM-SCP, CPCC, HR consultant, business owner, national HR speaker, and trainer, is the owner and President of GO-HR, an HR consultancy working almost exclusively with small and micro businesses across five areas: HR strategy and compliance, recruiting and on-boarding, training and development, non-traditional benefits and consulting, and career and corporate outplacement. The company also provides HR project work for larger companies, with their biggest client being a $1B oil and transportation company with 1,500 employees. GO-HR has clients in OH, CA, NY, IN, PA, GA, VA, AZ, WA, MI, and the District of Columbia.
Sharon holds an MBA, as well as undergraduate degrees in HR, Education, and Communication. She maintains Senior Professional in Human Resources (SPHR) and SHRM-SCP professional HR certifications, and Certified Professional Career Coach (CPCC) and Certified Professional Résumé Writer (CPRW) certifications. She is also a certified EEO investigator. She honed her professional career in the direct sales, higher education, and communication industries before creating her business that focuses exclusively on small businesses. Sharon is an Everything DiSC Certified Trainer, and an Authorized Partner for Everything DiSC®, and PXT Select.
Currently, Sharon is the Treasurer on the board of HRACO, Central Ohio's HR trade membership organization and is a board and committee member of the Westerville Area Chamber of Commerce. She received the 2021 Business Person of the Year award from the Westerville Chamber. She trains new attorneys about HR through the Columbus Bar Association, and HR professionals working toward their professional certification as a SHRM certification instructor. She facilitates the HR Roundtable for the Conway Center for Family Businesses, highlighting HR-related issues important to family-owned businesses. She received the Lifetime Achievement award for Excellence in HR by "Columbus CEO" in 2019 and GO-HR was also recognized as a Best in Business in 2019, 2020, and 2021. She finished a four-year term on the board of Camp Wyandot in 2021, a two-year term as the VP of Communications for the NAWBO Columbus board in April 2017. She received the NAWBO Columbus 2015 Women's Business Champion and the 2019 WSBA Emerging Leader awards. She was on the Board of the Women's Small Business Accelerator from 2012 to 2016, managed the In-transition Committee for HRACO (2014-2016), and is a member of SHRM and HRCI. She served as a mentor for SEA Change, working with a local startup social enterprise business, and was a mentor for 4 years for YEA Columbus and is currently a mentor through the Conway Center for Family Businesses. In addition to being quoted and noted in Fast Company, Huffington Post, Monster.com, Recruiter.com, The New York Times, Workspan, The Ladders, and Mashable (among others), she is also the author of the award-winning E-Cruiting, and Career Boot Camp, a self-contained full career transition program.
She lives in Columbus, OH with her husband Kevin, and their 3 dogs.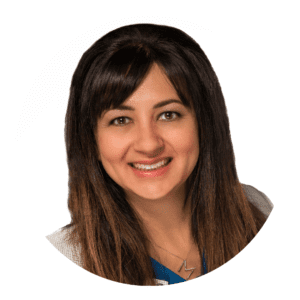 Matina Zenios is the President and Co-Owner of Artina Promotional Products. Artina is a family-owned business of 55 years and in the top 3% of promotional products companies nationally. They are also a part of the largest buying group within the industry (Facilisgroup).
Artina helps their clients achieve their goals in the areas of client retention, acquiring new business and employee motivation through the creative use of promotional products. They serve companies such as Big Lots, DSW, Honda, Royal Building Products, and West Virginia University to name a few. Artina has been voted by the central Ohio readers of CEO magazine, as being Columbus's Best Promotional Products Company nine times in the past ten years and named one of the Promotional Products Industry's 2018 & 2019 "Top 60 Companies to Work For" by PPB.
Matina has a Bachelor of Science in Human Ecology from The Ohio State University, and an MBA from Franklin University. Matina is active in the National Association of Women Business Owners (NAWBO), Women for Economic Leadership Development (WELD), Greek Orthodox Ladies Philoptochos Society and Conway Family Business Center. Matina was recognized by Facilisgroup with The Inspire Award for 2018, and also a SMART 50 honoree by Smart Business Columbus magazine in 2019.
In 2019 Matina proudly co-founded The Artina "Choose Kind" Foundation which was inspired by the spirit of the family Matron, Sue Bouzounis, who had a compassionate heart for making a difference for those less fortunate. Through the Artina "Choose Kind" Foundation they intend to lessen the suffering and give strength and hope to those in need. In less than three years the foundation has provided grants totaling more than thirty thousand dollars to non-profits such as The Family Promise, Make-A-Day, People In Need, Children's Hunger Alliance, Ronald McDonald House, Make-A-Wish and See Kids Dream.
Matina was a W.I.S.H. Woman (Women Inspiring Strength & Hope) for Make-A-Wish Ohio, Kentucky & Indiana in 2019, and lead the group by raising more than forty thousand dollars. In 2020 she became a member of the Make-A-Wish central Ohio region advisory board.
Matina also supports her husband with his homebuilding company, 3 Pillar Homes, and their mutual investments with Zenios Properties. They have two teenage boys, Michael and Christos whom keep them very busy outside of work.