Tell us about your company
Kendra Scott is a leading lifestyle brand that stands on the pillars of Family, Fashion & Philanthropy. Kendra was a young mom with $500 and a dream. Going door-to-door to Austin boutiques armed only with a tea box full of her jewelry, Kendra wowed businesses and customers with her infectious personality and unique eye for design. Building on the mentality that we always have something to give backed by quality design, we celebrate over 76 namesake stores, a booming ecomm platform and international presence at Selfridge's London.  Additionally,  we have supported our communities through many partnerships and donated over $3.6 million dollars back to our local markets in 2017.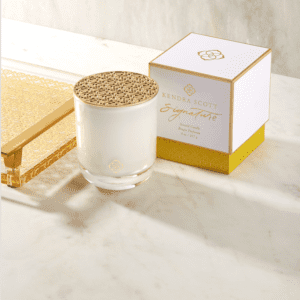 What motivated your organization to get involved with NAWBO?
As a brand our role is to share our story and support the community through our 3 pillars of "family, fashion and philanthropy". We lead by example with the possibility that career and family does not have to be an either/or sacrifice. As women in transitional roles, we use our jewelry as a vehicle to highlight the latest styles that are both fashionable and accessible. Furthermore, we leverage our peers + partners to give back to the community in a big way! (2017 Columbus Monetary Contribution: $32,591; 2017 Company Monetary Contribution: $3.6 Million) *this number is not reflective of in-kind donations. With that said, Kendra Scott recognizes NAWBO as a leading female organization of Kendra-like entrepreneurs and business leaders that stand for creative collaboration or maximizing impact.
What does your company offer NAWBO members and why is this important to them?
Professionally, Kendra Scott is known for elevating B2B experiences whether we are supporting any Client/Customer Appreciation nights, team-building events, or supporting our peers through any of our philanthropic fundraising initiatives. NAWBO members also receive a 15% off discount in-store at Easton Town Center.
What is the one best practice you've learned from working with businesses in your company that our members should know?
Relationships are not transactional. In order to collaborate you must ask your partner, "who can I be for you?".