Thursday, February 2, 2023 | 11:00am -1:00pm | COSI
Join NAWBO Columbus and Dr. Frederic Bertley for our February Monthly Meeting; Good to Great at COSI. "Dr. B." is the President and CEO of COSI and in addition serves on several boards, sharing his perspective and insight, and speaks and presents around the world on a myriad of topics from the importance of science literacy and careers in STEAM; to leadership development, problem solving ideation, and the road to diversity and equity.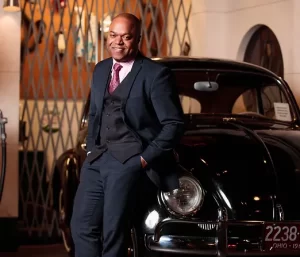 Dr. B. is passionate about democratizing access to science, technology, engineering, arts and math (STEAM) and supports this through a myriad of innovative programs, commitment to outreach and ubiquitous engagement.
Sometimes in a suit and tie, other times in jeans and Converse Chuck Taylors, Dr. Frederic Bertley is a scientist (immunologist), educator, and advocate for critical and innovative thinking. As the President & CEO of the Center of Science and Industry (COSI), he is leading the nationally ranked science center into the 21st Century through innovation and programming.
You can get a glimpse of his flavor through his animated series in Dr. B in 3
Registration includes parking and admission to COSI