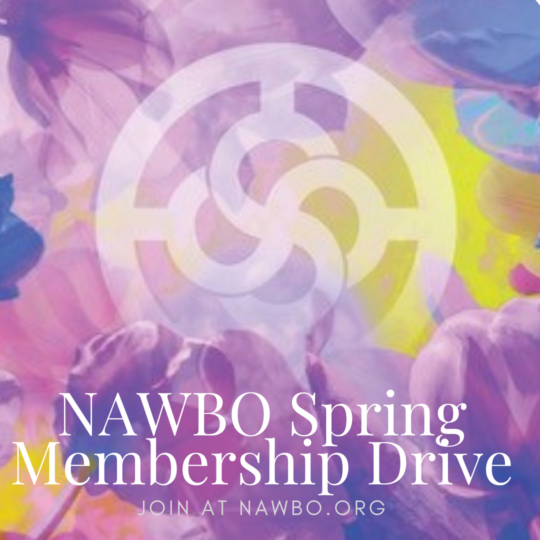 NAWBO Spring Membership Drive- Join Now & Save!
February 24, 2021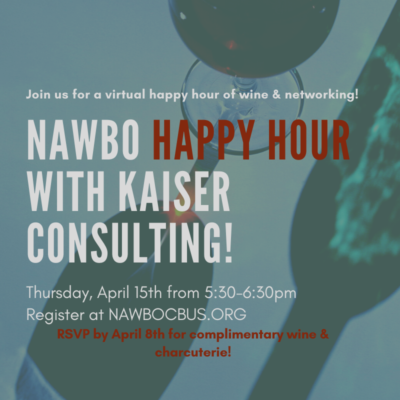 NAWBO Happy Hour w/ Kaiser Consulting- April 15th
March 29, 2021

Meet Zoe!
I am Zoe Koulouris Augustinos, and I moved to Columbus, OH at the beginning of 2020. I joined NAWBO during the summer to develop my network in my new city and meet other women business owners. In 2020 I enjoyed some virtual events, and my goal for 2021 is to become more involved in mentorship and advocacy efforts. I am actively exploring opportunities with round-tables and committees.
Tell us about your business.
Upstate Interactive is a women-owned software consultancy that creates competitive advantages for our clients through blockchain and web-based software solutions. Our goal is to make software engineering projects simple for our clients by translating business needs into user requirements, providing a team of talented and well-trained engineers, and taking an agile and empirical approach to project management.
Our vision is to build a new world of software that enables freedom and trust.
We specialize in enterprise web applications and smart contracts on the Ethereum blockchain by combining the world's most popular programming language, JavaScript, and Solidity, the world's first programming language with built-in trust. You can see a demonstration of this in my recent blog post.
What inspired you to get into your business?
Before founding Upstate Interactive, I worked with tech companies of various sizes in marketing-related roles. I was inspired to pursue software development classes to strengthen my communication with sales and engineering teams on product requirements and timelines.
While studying software engineering, I met my three business partners Kseniya Lifanova, Doug Crescenzi, and Peter Smith. Our team formed around our shared passions related to technology and giving back to the community. We worked together on a web application informally for a startup called Euphony, and the idea of Upstate Interactive was born. My partners, colleagues, and clients continue to inspire me to grow as a leader every day.
What are your best practices or tips that every NAWBO member needs to hear?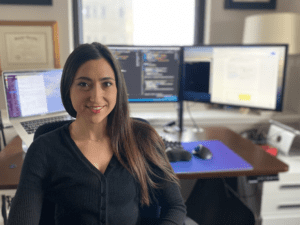 Don't hesitate to reach out to NAWBO leadership and organizers. The members that I have connected with so far have been very welcoming and helpful.
Find your area of expertise and focus on it! A strategy is just as much about what you don't do as it is about what you do.
Whenever possible, try to work on your business rather than in it.
Set some healthy boundaries between work and personal time. I have been working remotely for over four years. It can be tough to break away from the computer, but I notice an improvement in overall productivity when I do.
What does your future look like?
Lately, there are many reasons not to trust software applications. A few examples include security breaches, lack of reliable data, and corporate monopolies controlling our online identity. There are also many reasons why we should be thankful for software innovations, especially during a pandemic.
Blockchain technology allows us to build new types of applications that enable trust and make it nearly impossible to misrepresent data. My company is committed to building decentralized applications using blockchain technology and working with partners who want to help this technology mature and become more widely accessible. We believe a shift towards peer-to-peer models will redefine how we manage finance, logistics, and healthcare, among many other fields. The possibilities are endless!
What do you enjoy doing during your free time?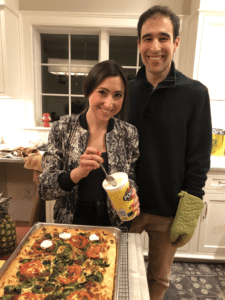 I have been making time for hobbies at home that energize me before or after work. I enjoy fitness activities like yoga and pilates. I also enjoy cooking, guitar, reading, and spending time with my husband.
I have been trying to find a few Covid-friendly activities that support local businesses. My husband and I joined the Franklin Park Conservatory and Botanical Gardens. We also have a ski membership at Snow Trails. When we moved from New York to Ohio, I didn't think I would continue learning how to ski, but I have been enjoying lessons there on the weekends.
In the last five years, what new belief, behavior or habit has most improved your life?
I've always been fascinated by psychology. More recently, I've been learning a lot about the physiological aspects of our emotions and sleep. Learning how to work skillfully with emotions through mindfulness techniques has improved my ability to manage difficult situations.
What purchase of $100 or less has most positively impacted your life in the last six months (or recent memory)?
I bought the book Traction by Gino Wickman last summer and shared it with my leadership team. The book inspired us to spend more time on our business.
What is the book (or books) you've given most as a gift, and why? Or what are books that have greatly influenced your life?
There's not one book I give most often since they tend to be pretty personalized. I recently gifted a cookbook called Essential Ottolenghi by Yottam Ottolenghi, a book of poetry called The Prophet by Khalil Jibran, and The Internet of Money by Andreas M. Antonopoulos.
I am waiting for my sister to publish her first novel. I know it will be influential to me and anyone else who reads it! In the meanwhile, I've been enjoying Bien, Philosophical Poetry by my business partner Peter.
How has your business pivoted due to the pandemic?
Upstate Interactive primarily went through operational changes. We were already a partially remote team, but we gave up our office space and went fully remote. Since we had to cancel our annual company retreat, we focused on preserving our culture in other ways. You can learn more about how we adapted in this
blog post
.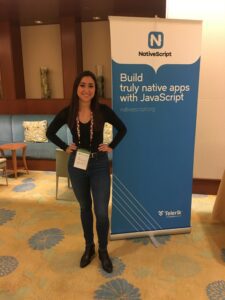 Connect with Zoe:
Zoe Koulouris Augustinos
zoe@upstateinteractive.io
Partner & Cofounder, Upstate Interactive
315-558-4353