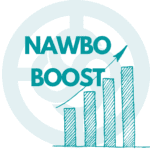 NAWBO Boost: Facilitating Productive Virtual Meetings
September 22, 2023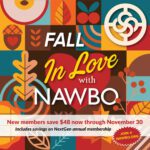 Fall Membership Drive- Join Now & Save!
October 9, 2023
November 29th | 5– 7 PM | The Flourish Studio, 655 North Cassady Ave Columbus, OH 43219
Connect at NAWBO Cbus "Be A Boss" Events
NAWBO members, partners and guests let's connect and gather for some floral fun! Join us to get hands-on with flowers and learn about Petals That Inspire and it's founder, Amanda Greenwood.
How it works:
– Bring your own vase
– Bring your own beverage if you would like!
Amanda, the Founder of Petals that Inspire will walk guests through the flowers available for the evening and the rest of the night is yours to design your own arrangement and network. Amanda will be happy to provide some design tips as well but this is a night of creativity and relaxation!
Space is limited! The cost to attend is $25.
Please Register HERE and use the password NAWBO
This "experience-driven" floral studio is a space to welcome members of the community to experience the joy of floral design. Join them for a floral design class, an open studio night or for "Floral Fridays" to pick up a bouquet.